Monthly Archives:
December 2015
Al Qasba, Sharjah's premier tourist, leisure and family destination, will host a range of music concerts as part of the third Sharjah World Music Festival (SWMF 2016), taking place from January 7-12, 2016. The six-day music festival is organised by Furat Qaddouri Music Centre, and sponsored by the Sharjah Investment and Development Authority (Shurooq).
The music festival will feature an elite group of internationally acclaimed musicians from Italy, France and Hungary who will perform concerts that will include Jazz and violin pieces at Masrah Al Qasba -Theatre. There will also be free music evenings featuring local, Arab and international bands, at Al Qasba walkways during the festival.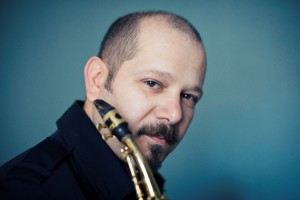 Italian Jazz musician, Stefano Di Battista will play the saxophone alongside French pianist and Jazz composer, Goilam Marsinak on January 10 at 9:00 pm at Masrah Al Qasba – Theatre, and together they will entertain fans with their jazz pieces.
Hungarian artist Jozsef Lendvay, one of the world's outstanding contemporary violinists, will perform on Tuesday, January 12 at 9:00 pm. Lendvay will entertain classical and folks music lovers with his unique fusion pieces from Eastern Europe.
The six-day festival will feature free shows at Al Qasba walkways, near blocks C and D. Russian band, Vera Barnett Schuster, a Syrian band that includes Nour Al Amir and Zain Tafour, African Band, Brazilian Band, Bulgarian pianist Kalina Iordanova Simeonova, and cellist Clara Asuaje will be among the ones performing daily. The outdoor music evenings will take place between 6:00 and 10:00 pm. Furat Qadouri Music Centre's Studio Talent Group will also be performing every day from 7:00 -8:30 pm in Block C.
Furat Qaddouri, artist and Manager of the Sharjah World Music Festival, said, "The Sharjah World Music Festival is a unique addition to the many art and cultural events held in Sharjah throughout the year. By organising this festival, we seek to engage the emirate's tourist destinations, including Al Qasba, which attracts a large number of residents and tourists at this time of the year."
"We expect this year's edition to draw in a large number of residents from Sharjah and the UAE with the participation of internationally acclaimed artists and bands from both the Arab region and the world," he added.
Other events at the festival include live street theatre shows, which will be performed by skilled artists from the Mirror Kingdom, who will entertain visitors in and around Al Qasba's walkways with visual enactments.
There will be daily 20-minute-long shows from 7-9 January between 7:00 and 10:00 pm. Visitors of Al Qasba will have the opportunity to interact with the Mirror Kingdom's four characters whose bodies will be covered in hundreds of mirrors from head to toe while they make stunning reflections and visual illusions.
A street theatre performance titled "Spark" will also be taking place on January 7 and 8, by five artists who will perform stunning musical sets of high impact drumming, dynamic choreography and beautiful lighting design. "Spark" will combine static set-pieces, movement between sites and audience interaction, in four performances daily between 6:30 and 9:30pm.
Concert tickets are available at Al Qasba's Customer Service desk, Al Majaz Amphitheatre, and Al Majaz Waterfront. Tickets are also available at www.ticketmaster.ae.
Organised by Furat Qaddouri Music Centre and sponsored by Sharjah Investment and Development Authority (Shurooq), the first edition of the Sharjah World Music Festival took place in Al Qasba in 2014. As a result of the resounding success and increasing public attention, it was decided to expand the festival in the 2nd edition to include five venues, namely Masrah Al Qasba Theatre, Al Majaz Waterfront, Al Qasba, the Heart of Sharjah and the Flag Island.
Furat Qaddouri Music Centre aims to boost the cultural and art presence of Sharjah and the UAE in the world through this festival, which is the first-of-its kind in the region, simultaneously introducing the world's different musical cultures to the UAE community. It also aims to add another gem to the emirate's rich record of cultural, art and tourist achievements by hosting major art, cultural and heritage festivals throughout the year.